home
Welkom op exploringtheworld.nl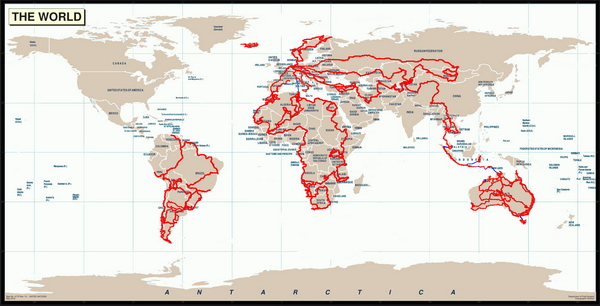 To our non-Dutch guests:
This site is in Dutch. However if you click on the Google Translate button, you can choose your language. Whenever you have questions, send us an e-mail. Betty van Breukelen & Gerard van Vliet

Laatste nieuws: 17-04-2020

How our travel became a corona trip...
the Netherlands - Utrecht (4.735 km)



Ruim twee weken zijn voorbij gegaan sinds onze thuiskomst. We hadden meer tijd nodig dan gedacht om over te schakelen en helemaal te "landen". We genieten volop van het thuisfront "dichtbij op afstand". Na alle frustraties en onzekerheden, prijzen we ons gelukkig met deze afloop. Anders dan veel anderen, zijn wij veilig thuis en hoeven we niet in onzekerheid ergens in Zuid-Amerika af te wachten. Lees en zie hoe deze "corona reis" zich ontwikkelde.




More than two weeks have passed since our return home. We needed more time than we thought to switch and "land" completely. We fully enjoy the home front "closely from a distance". After all the frustrations and uncertainties, we consider ourselves as the happy ones with this outcome. Unlike a lot of other people we are safely at home and we don't have to wait somewhere in South America in uncertainty. Read and see how this "corona trip" developed.



---
Click here to see all updates. Receive e-mail for new updates? Click here