home :: home
Welkom op exploringtheworld.nl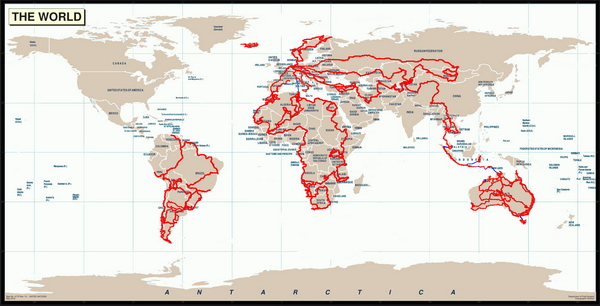 To our non-Dutch guests:
This site is in Dutch. However if you click on the Google Translate button, you can choose your language. Whenever you have questions, send us an e-mail. Betty van Breukelen & Gerard van Vliet

Laatste nieuws: 11-05-2023

Yes we can…
Morocco - Ouzoud (4.930 km)



Tijd voor een update nu we halverwege onze Marokko-trip zijn. We reden fantastische (Vibraction) routes. De gehoopte zon kregen we inderdaad. Dagenlang verkeerden we in temperaturen boven de veertig graden. En natuurlijk moest er ook wel eens gesleuteld worden. Het is als vanouds, we kunnen het nog! Het verslag van de reis zetten we op de website als we thuis zijn. Zonnige en warme groeten.




Time for an update now that we are halfway through our Morocco trip. We drove fantastic (Vibraction) routes. Indeed we got the hoped-for sun. For days we lived in temperatures above forty degrees. And of course there was also some tinkering. It's as usual, we can still do it! We will put the report of the trip on the website when we get home. Sunny and warm greetings.



---
Click here to see all updates. Receive e-mail for new updates? Click here