home
Welkom op exploringtheworld.nl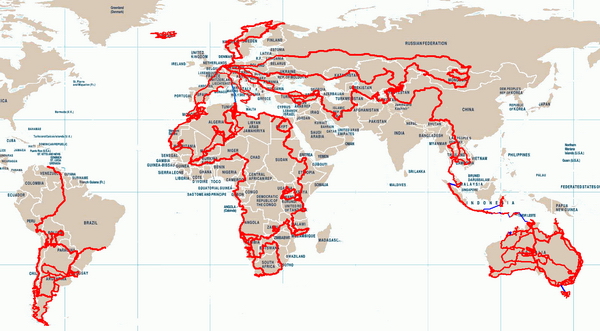 To our non-Dutch guests:
This site is in Dutch. However if you click on the Google Translate button, you can choose your language. Whenever you have questions, send us an e-mail. Betty van Breukelen & Gerard van Vliet

Laatste nieuws: 08-11-2019

Brazil 2: From dry savannas to tropical rain forest
French Guyana - Cayenne (10.450 km)



Het tweede deel van onze roadtrip (:: route) door Brazilië is op de website. We reden weer flink wat kilometers door cerrado met onderbrekingen in een paar bijzondondere steden. We zagen de oceaan en reden over zandduinen. In het uiterste noordoosten staken we de Amazonedelta per boot over door tropisch regenwoud. Ga naar :: foto's en :: dagboek. Wij gaan door en verkennen ondertussen de Guyana's.




The second part of our road trip (:: route) through Brazil is on the website. We drove quite a few kilometers through the cerrado with interruptions in a few special cities. We saw the ocean and drove on sand dunes. In the extreme northeast we crossed the Amazon delta by boat through tropical rainforest. Go to photos and :: diary. We continue and meanwhile explore the Guyanas.



---
Click here to see all updates. Receive e-mail for new updates? Click here