home
Welkom op exploringtheworld.nl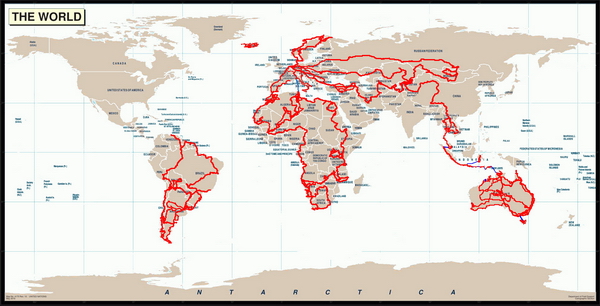 To our non-Dutch guests:
This site is in Dutch. However if you click on the Google Translate button, you can choose your language. Whenever you have questions, send us an e-mail. Betty van Breukelen & Gerard van Vliet

Laatste nieuws: 01-12-2019

Three Guyana's, one great experience
Brazil - Manaus (13.240 km)



Al sinds Macapá in Brazilië (zie :: Brazil 2, nu mèt video's!) rijden we door het tropische Amazone regenwoud. Hier in Manaus zijn we in het hart van dit uitgestrekte gebied aangeland. De afgelopen tijd reden we door Frans Guyana, Suriname en Guyana, drie landen die naast de verschillen veel gemeen hebben. Natuurlijk doen we daarvan uitgebreid verslag, zijn er foto's en is de route te zien. Veel meereis-plezier op deze heerlijke exploringtocht.




We have been driving through the tropical Amazon rainforest since Macapá in Brazil (see :: Brazil 2, now with videos!). Here in Manaus we have landed in the heart of this vast area. Recently we drove through French Guyana, Suriname and Guyana, three countries that have a lot in common besides the differences. Of course we report extensively, there are photos and the route can be seen. Have lots of fun on this wonderful exploring trip.



---
Click here to see all updates. Receive e-mail for new updates? Click here